The gym of Polissia National University's Physical Education Department has been turned into a warehouse of products, humanitarian aid for medics, military personnel, displaced people, and elderly residents of Zhytomyr who cannot take care of themselves. The boxes contain everything from food to warm clothes or even technical equipment. Since the 24th of February, five trucks for the region and seven for the city arrived in Zhytomyr, each weighing around 20 tonnes.
Zhytomyr Journal visited the humanitarian headquarters and found out how it works.
Ivan Martynchuk, a vice-rector of Polissia National University, says that the University, together with its European partners, teamed up from the very first day to help people.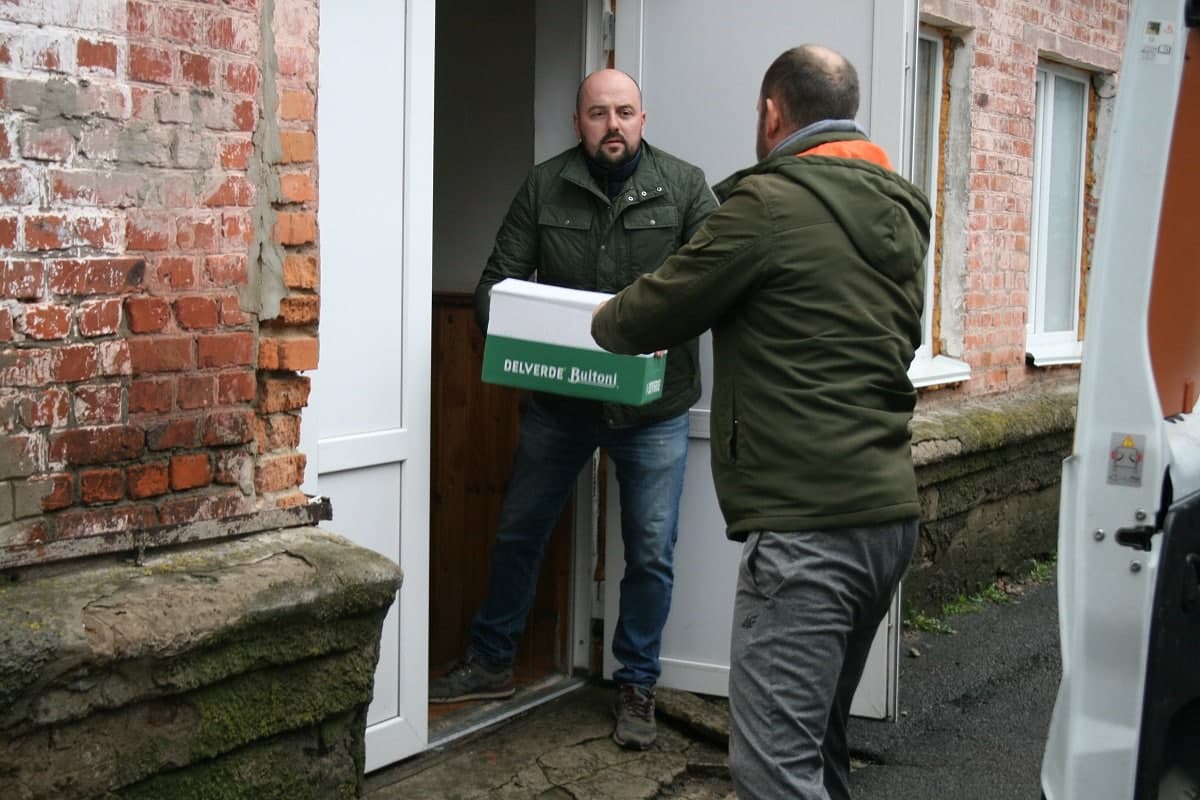 "In Poland there is a friend of ours, Volodymyr Durava, he is the head of ITM Industry Group, in fact he was born in Zhytomyr. We cooperate with him on research and practical work and we are friends. Back in the early days of the war, we started to build an efficient humanitarian supply network. Vehicles were delivered to the city, and then it was decided to help the displaced people and Ukrainian soldiers," said Ivan Martynchuk.
Polish companies, Ukrainian companies and lecturers of Polissia National University are working for a common goal – to help people.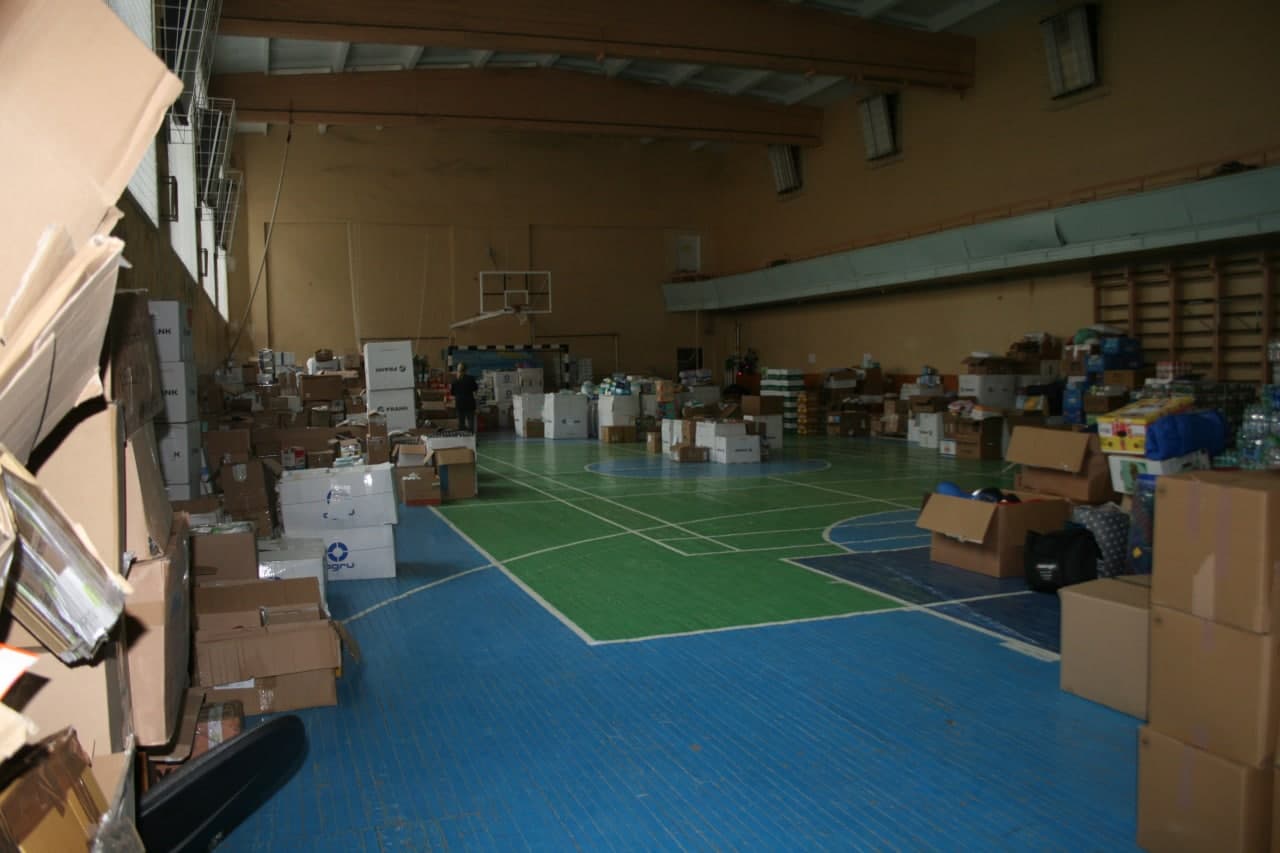 "You know, for example, AMM Project (Poland) united all European partners and created a logistics centre of first aid products for Ukraine on the basis of its firm, and ITM Cargo (Ukraine) represented by Director Kateryna Strelchenko, provided logistics. The Ukrainian company ENCON represented by director Ivan Huriev and technical director Oleksandr Zhukovskyi provided humanitarian aid from German partners ENCON TRADE (Ukraine), represented by director Mariia Khrustytska, solved all organizational problems on the Ukrainian side. ITM Project (Ukraine) with the support of the director dealt with all unloading and distribution of goods together with us: the city and regional administrations of Zhytomyr and especially Polissia National University represented by the rector Oleg Skydan and all the staff of the university. All the help to Ukraine and Zhytomyr city has been financed by ITM Industry Group, its partners and friends and is free of charge. It is a pleasant fact that when we receive the aid, all men teachers, associate professors, professors – all of us stand in a row and work for common goals. There is no exact division according to any academic titles, we all work as a team," says Vice-Rector Ivan Martynchuk.
A lot of help is sent for the military: we provide everything they need.
"Today (April 21 – ed.) we are shipping cargo to the 1st battalion of the 95th brigade. To internally displaced people, people who came directly from hotspots, because they have nothing. We have a targeted approach, that is if a person is in need of something, we try to provide that help which is necessary, and we deliver it personally into people' hands. We work officially with all the documentation necessary. The teachers from the Medical Institute also help us, they go through the medical items we have, and then we know exactly where to redirect them. Some of them have already been redirected to military medical personnel and medical institutions. Technical equipment for the military (torches, tourist lunches)," added the vice-rector of Polissia National University.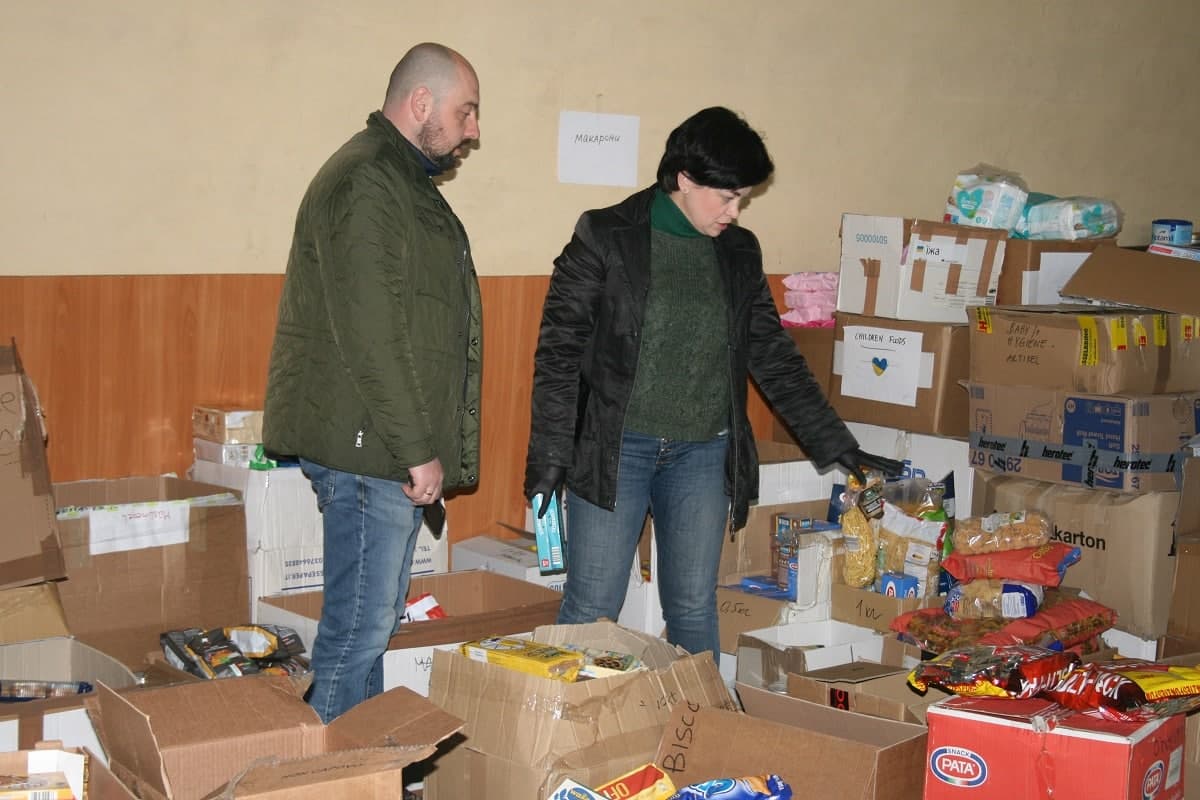 Yaroslav, a 34-year-old from Zhytomyr, transports cargo to Makariv, Bucha. He helps as much as he can.
"First of all I'm not military, but I couldn't sit at home. How could I when my heart is aching to support people in some way. For example, in the early days I took food to the guys at the checkpoints. Now I deliver cargoes to Makariv and other settlements along the Zhytomyr road. People lived in terror under occupation. They tell us all sorts of stories and we are greeted with a lot of gratitude.